Mobile Tools for Staff
Staff mobile tool gives up to the minute schedule information,
including all notes needed for services and a google maps interface to help find addresses.
Notes entered by staff into mobile tool are delivered to your clients in real time.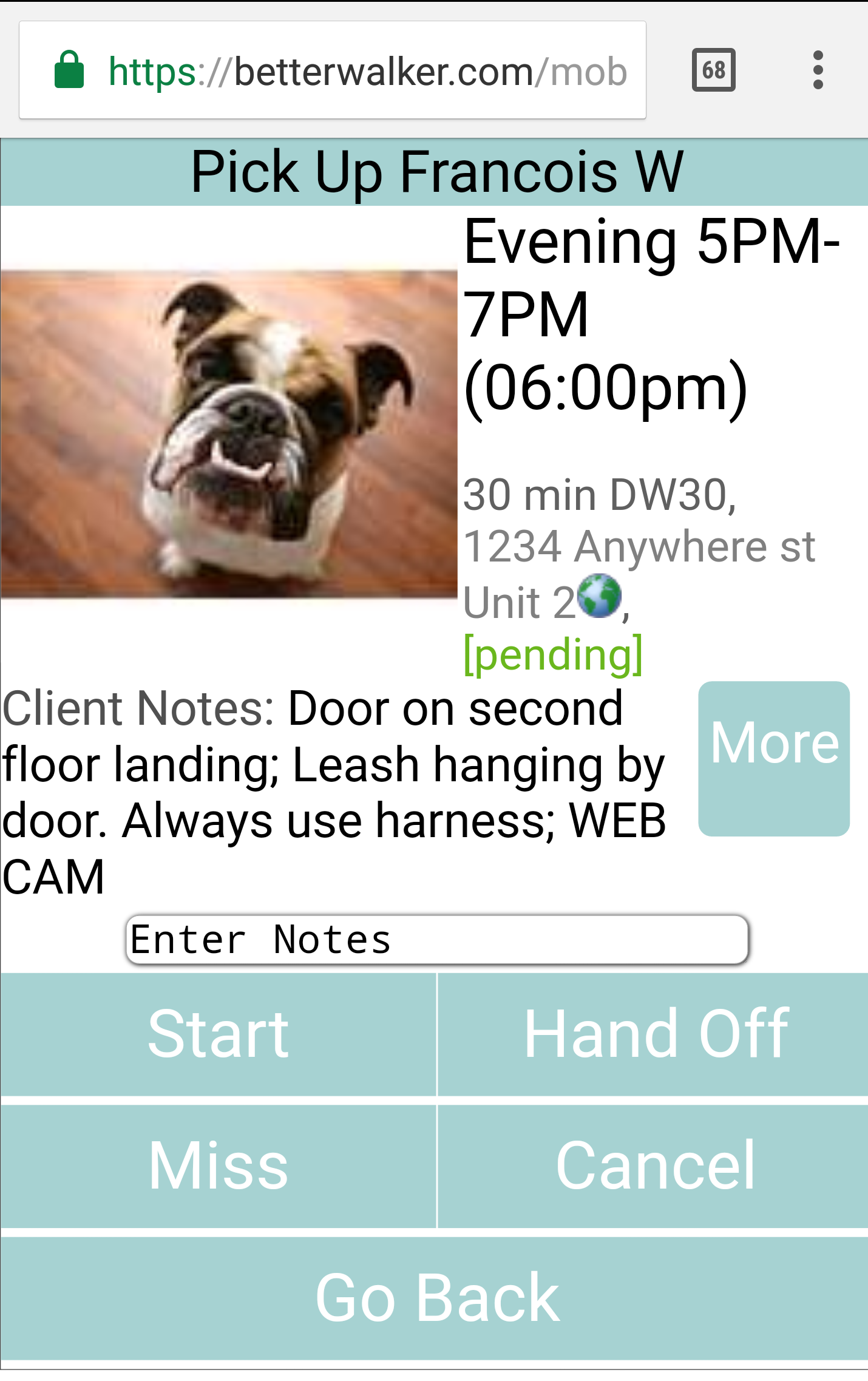 Staff Pay
Set staff pay by a percentage of what you charge clients or a flat fee per service.
Better Walker then calculates staff pay as they complete services.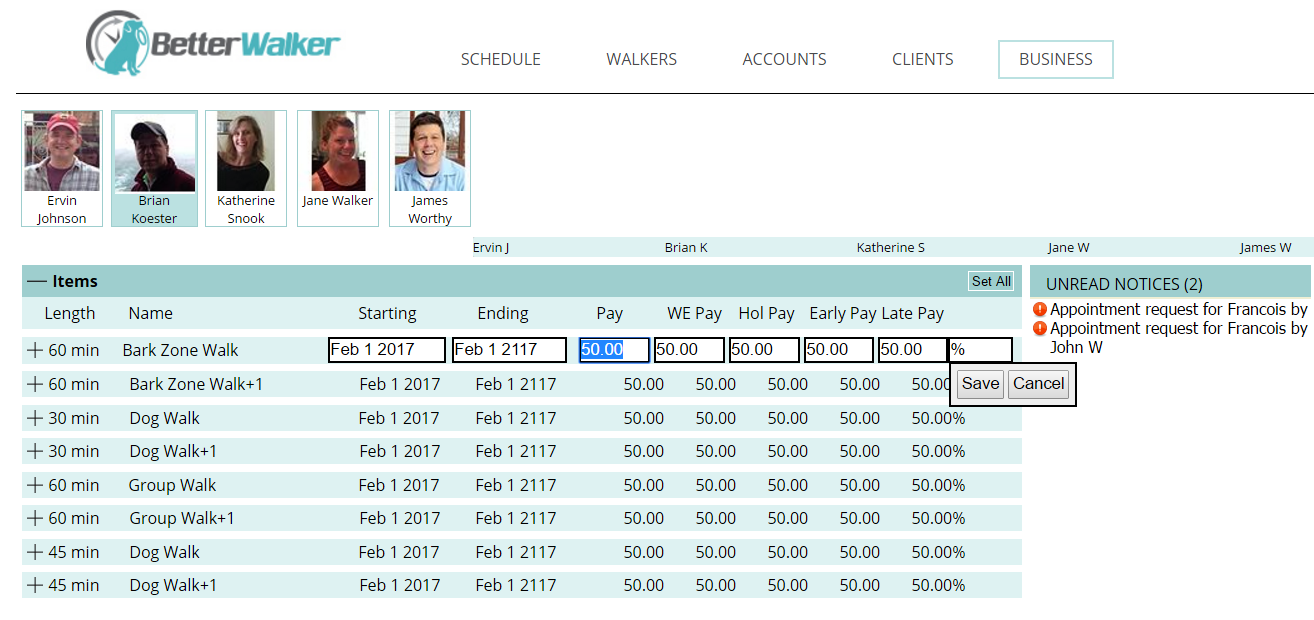 Communicate with Staff
Communicate important scheduling information to staff through automated emails and texts.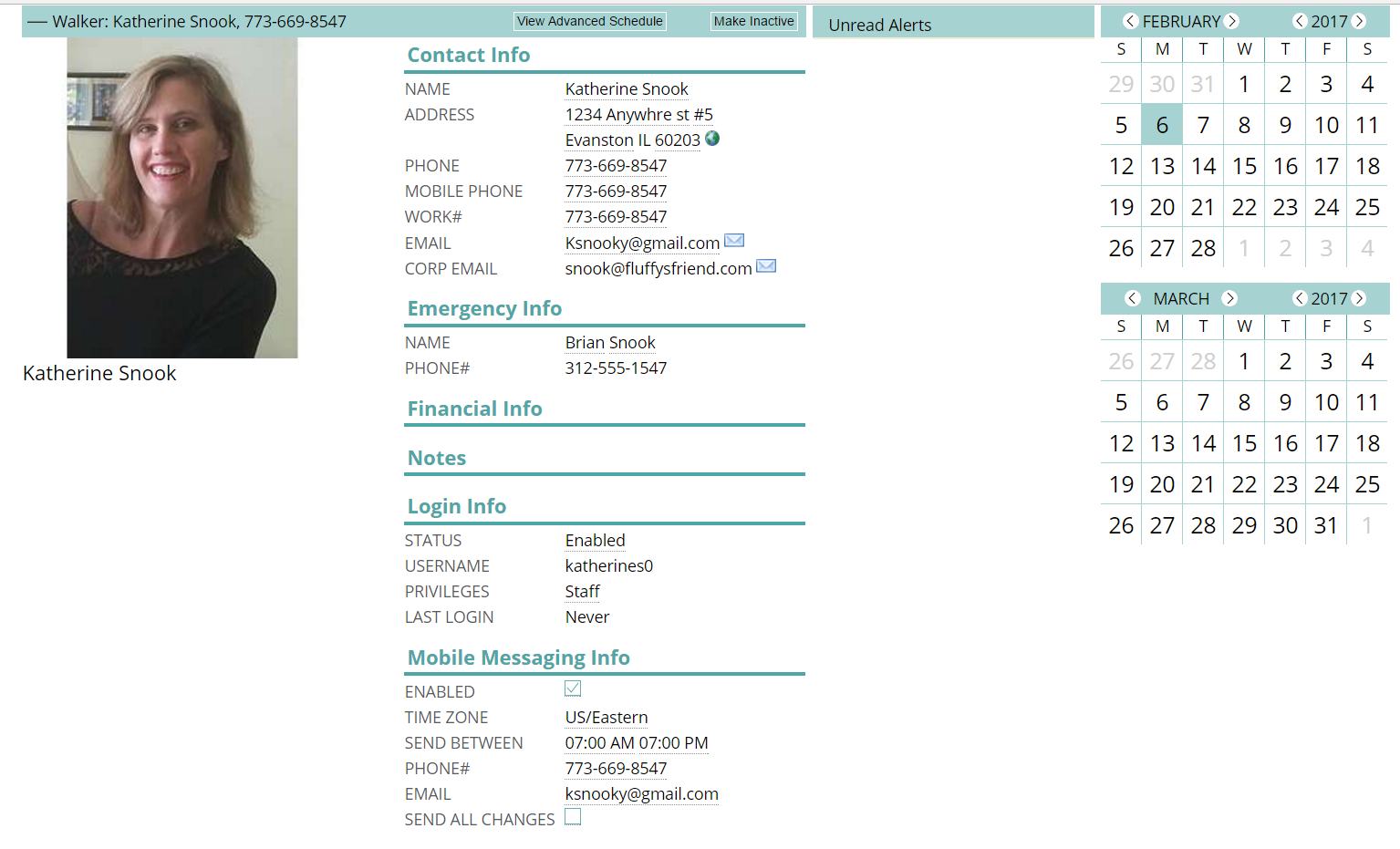 Staff Permission Settings
Set staff privileges to control access to scheduling, client data and accounting functionalities.