Record Non Credit Card Payments
Record non credit card payments from clients account page.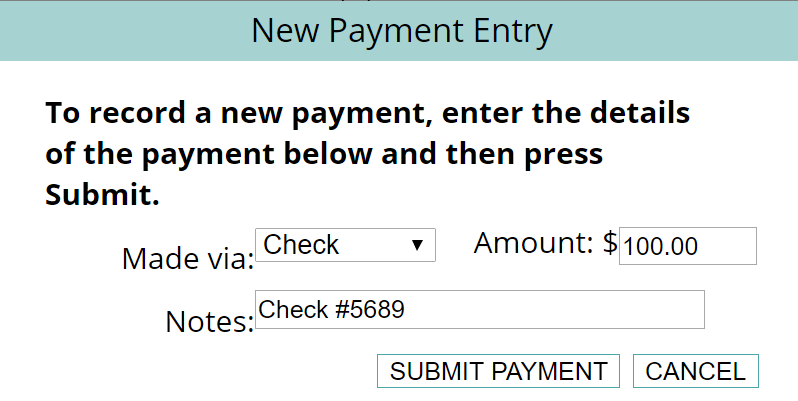 Clients Can Make Payments
Integrate with a merchant provider and clients can make a one time payment with a credit card or ACH/ e-check from their portal.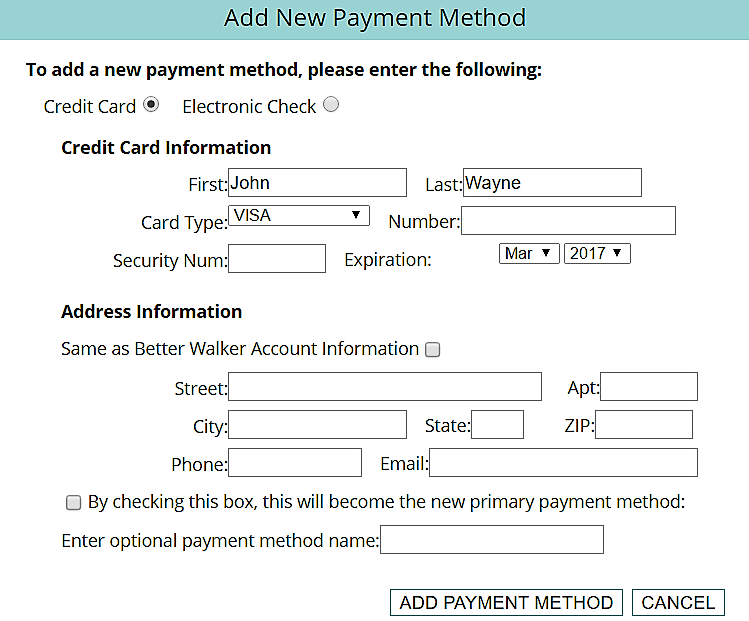 Initiate Payments on Clients Behalf
Initiate payments on clients behalf. You have the flexibility to either charge for services that have been rendered
or pre- charge for services scheduled in the future.