Clients Request Service
Clients request services simply and intuitively from client portal.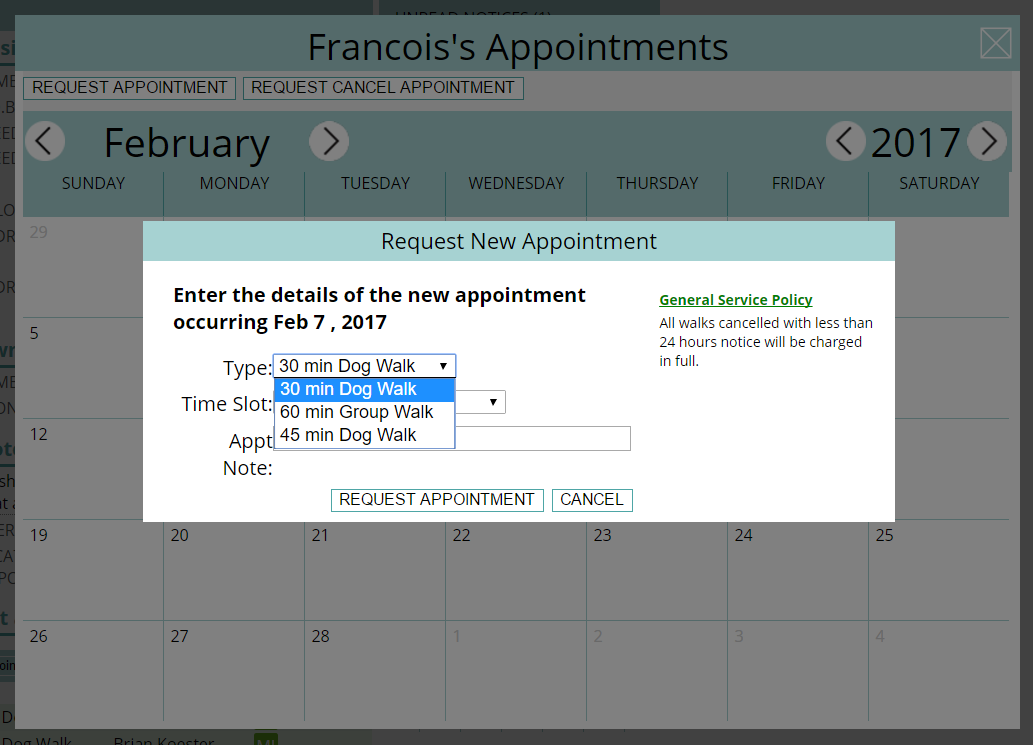 Approve Requests To Create Schedule
You review, edit and approve the client requests to populate the schedule.
An automated confirmation email is sent to your clients upon approval.
You can always strengthen your client relationship by easily adding a personal note to the email.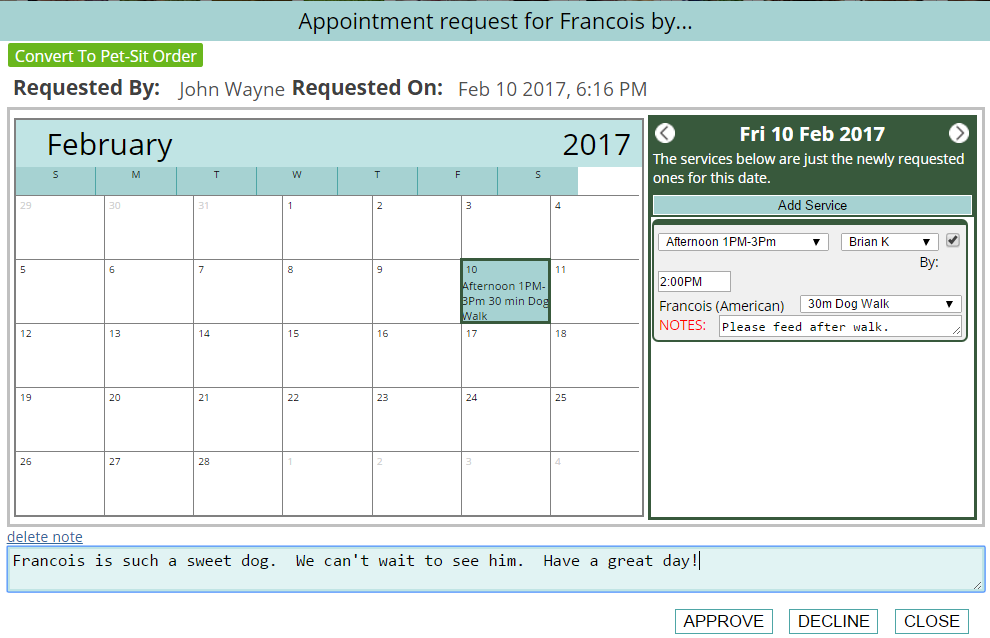 Create Recurring Appointments
No need to create regular recurring appointments for those clients with set schedules.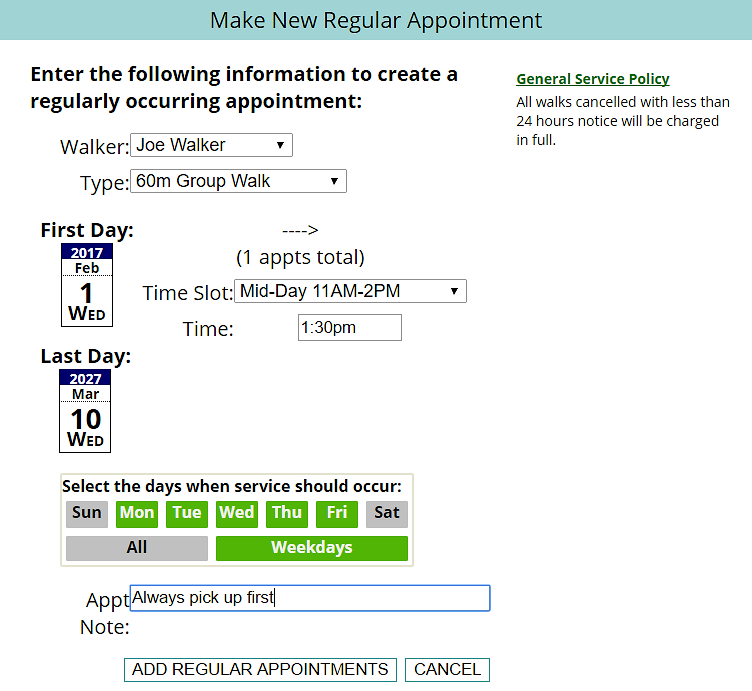 Make Changes to Schedule
It's 6am on a Monday and one of your staff calls off, now you have 7 walks to reallocate to other staff members.
Use the load balancing tool to look at schedules side by side and simply drag and drop appointments between walkers.
As always staff is alerted of changes to schedule by text.