Custom Fields
Quickly add as many custom fields as you wish to track the data that is important to your company.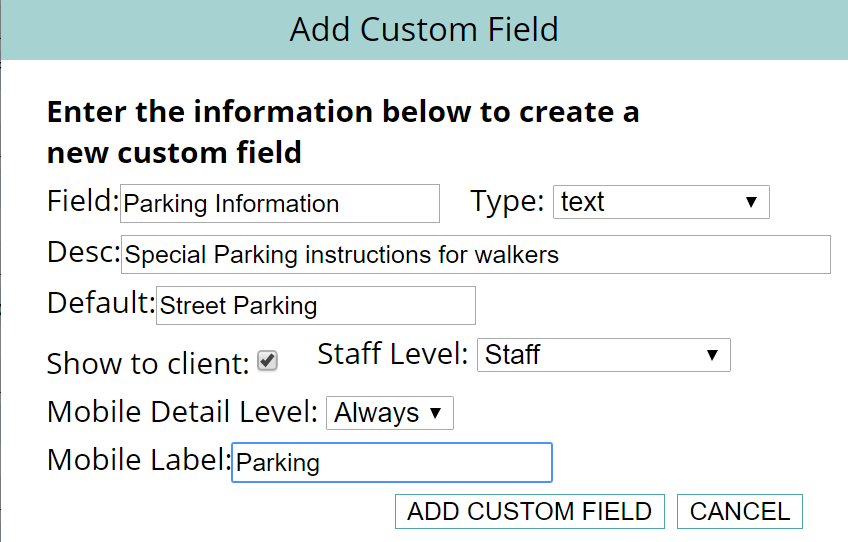 Custom Time Slots
Everyone wants their dog walked at noon, but we all know that is impossible.
Create custom time slots for your clients to choose when booking services, for manageable schedules for you and your staff. Learn More

Create Services
Better Walker allows you to add all of your pricing rules when creating your services.
No need to create additional services for weekend, holiday and early and late charges.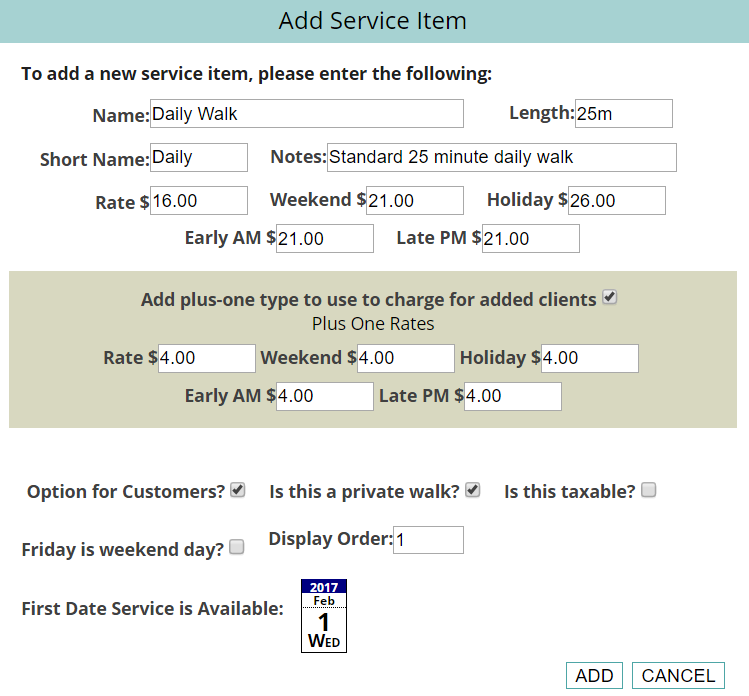 Set Billing Period & Live Notifications
Set your billing cycle to match the way your business operates, no need to create a separate invoice every time you book a service. Configure live service notifications to email your clients real time status updates on services. As always you are in complete control of when and if emails are generated.